March Update 2016



My last update came in Autumn 2015, shortly after Peterborough Half Marathon and the English National Duathlon Championships... a lot of progress has been made since then and I have a fair amount to write about.

Firstly with respect to my training... Since August 2015, I have been following a much more structured approach - trying to adopt a strategy of little and often (or quality over quantity), picking the right sessions for the right days to build fitness systematically and monitoring my progress more accurately. I have been using Training Peaks religiously (#Ilovegraphs) and have been able to rely on the support and guidance of an expert in the the running department (thank you!). All of that effort is now starting to bear fruit - just in time for the my big Spring targets.

I have always loved training (much more so than racing) and have no problem motivating myself to get even the most challenging sessions ticked off, especially at odd times of the day. I have a busy family and work life already, so I'm not shy about getting up extra early to cram a 2 or 3 hour session in before breakfast or running late in the evening. I don't mind sleeping in a tent in the garden or on an inflatable bed in the living room a couple of nights per week so I can get out at the crack of dawn without disturbing anyone. I am, of course, exceedingly grateful for the unfaltering support of my wife and children in tolerating this odd behaviour and encouraging me in my racing endeavours!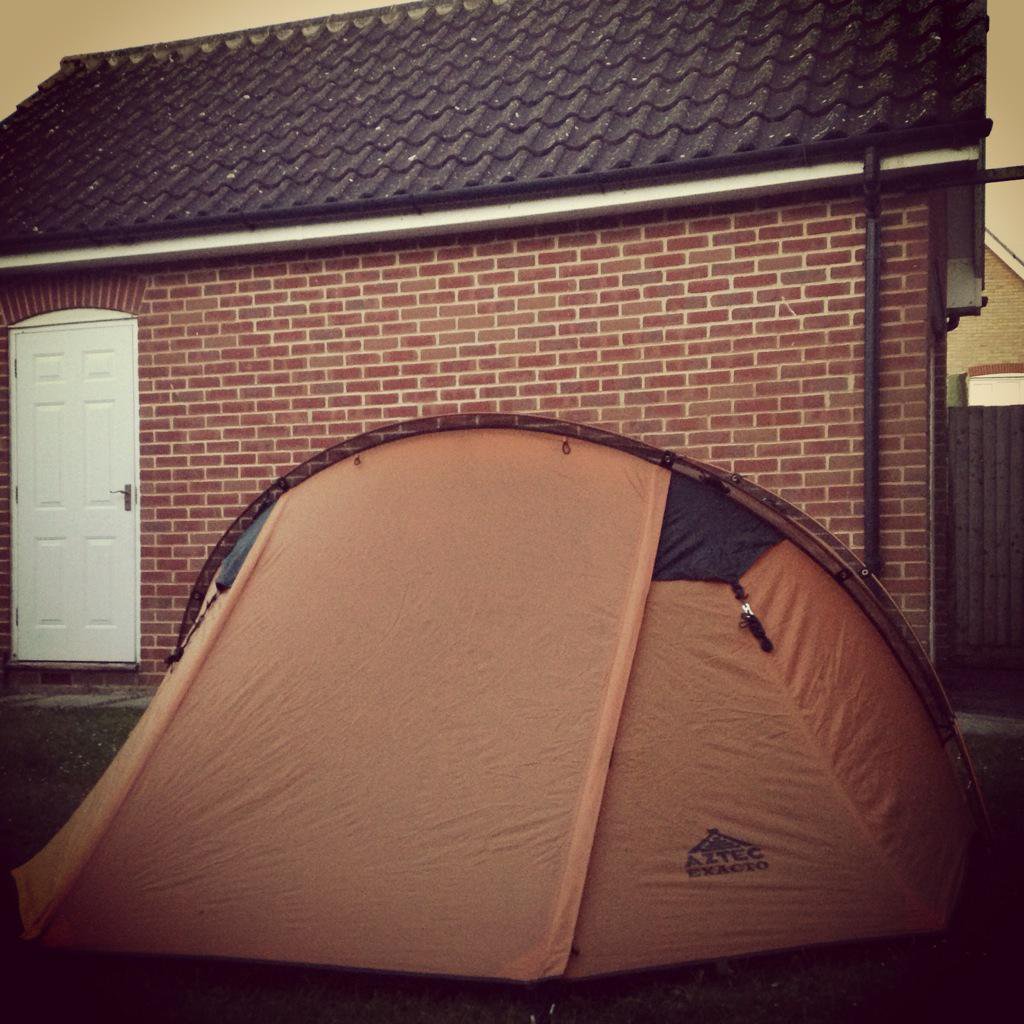 &nbsp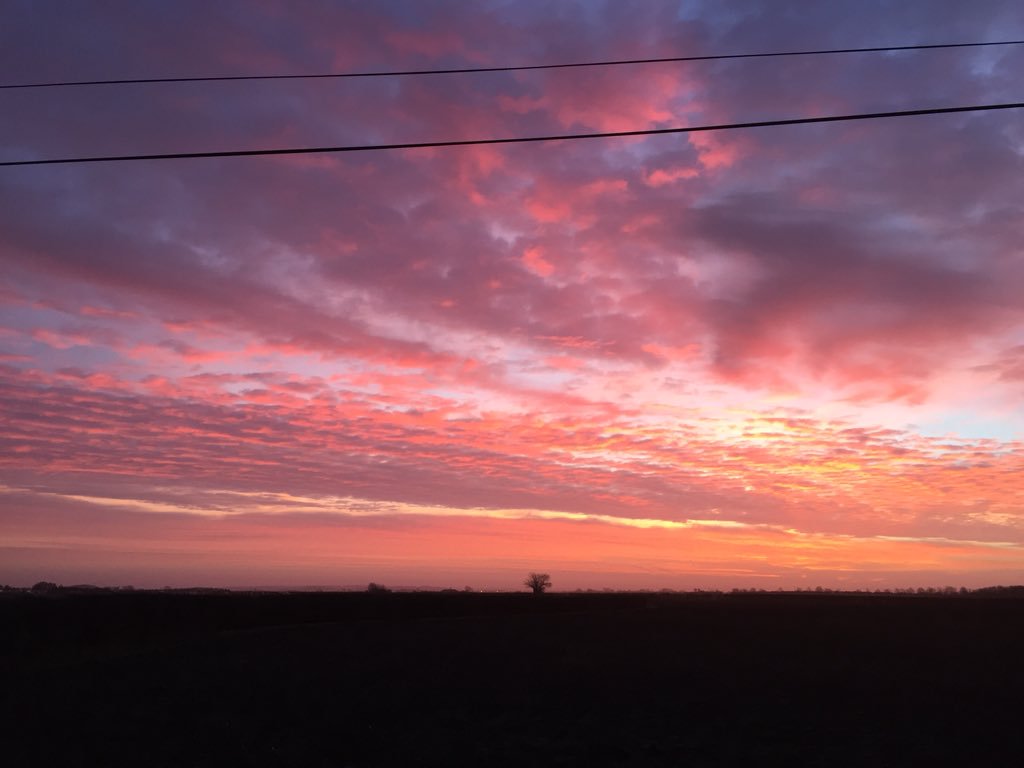 Race Reports

As for racing, I closed off the Autumn racing season with the St Neots Half Marathon. I had been targeting this as a potential PB race, but unfortunately extreme winds on the day made that somewhat unlikely. Nonetheless I put in a strong showing - finding myself mixing it with real 'runners' and coming home in 15th place with 1:21:17.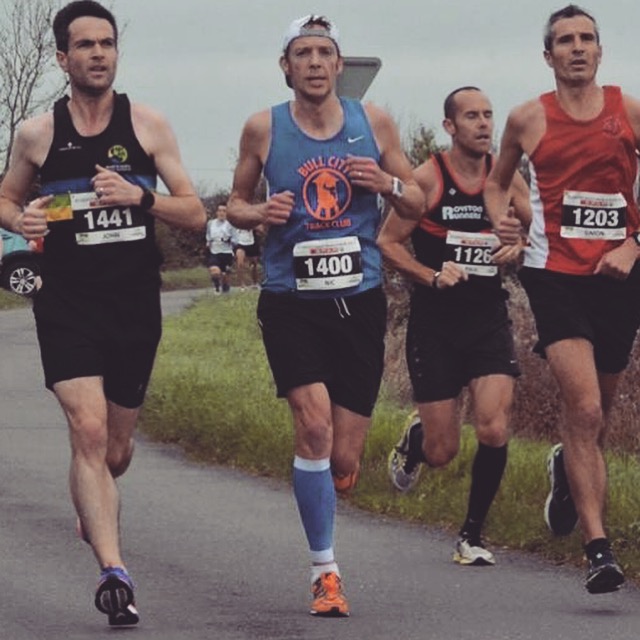 2016 started with a couple of low key wins. Firstly, in the Team Cambridge New Year's TT on the E33/10 course - OK, the field was extremely light, but I rode well on a grim day and put 48 seconds into the solid rider in second place with a 23:49.

In my next outing, I scored a very convincing victory in the Gransden Muddy Fun Run off-road half marathon. On this occasion I beat the field by more than 11 minutes (and the previous course record by 6 minutes) with a satisfying 1:25:29. We are looking to complete a move to the village of Gransden in the next few months, so it was good to explore the local tracks and trails, even on a muddy wet day! Hopefully, I didn't alienate the local running community though :)

The end of February saw a run of three consecutive race weekends and some particularly pleasing results. The Anglian Water Duathlon was a major goal race as it was a designated age group European Championship qualifier for 2017. The run course is a little long and undulating route along the edge of Grafham Water - my first run was strong and I stuck within sight of the leaders for most of the way. The bike course was exceptionally windy, and actually a little dangerous with gusts of over 40mph.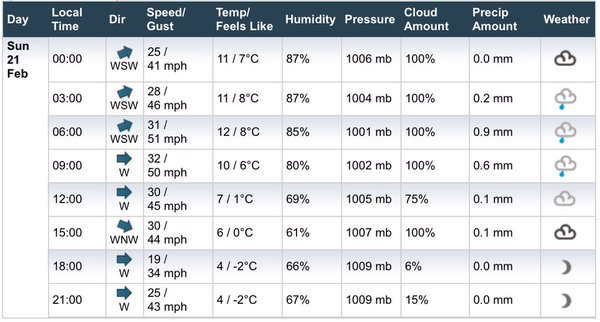 I didn't have a great ride, but made it round without incident. The second run was tough, but I picked up a few more places and eventually came home in 9th overall (5th in my age group). Owing to the fact that I go up an age group for next year and that this was a qualifier for 2017, it was actually my position in the 40-44 age group that mattered - I would have placed 3rd, so that should be 2017 Euro qualification sorted! Mission #1 complete.

The next weekend brought about an appointment with my PB time at the Cambridge Half Marathon. I knew I was running well, but I still had to get it done. It was a chilly day, but the strong winds that had been forecast all week had failed to materialise. The race went well, I ran patiently for the first few miles not letting myself get carried away. I got a nice boost around the 4 mile marker, with a cheer from the wife, kids and the Profile Protein team. All in all I felt great for the first 10 miles and was well within my PB pace target.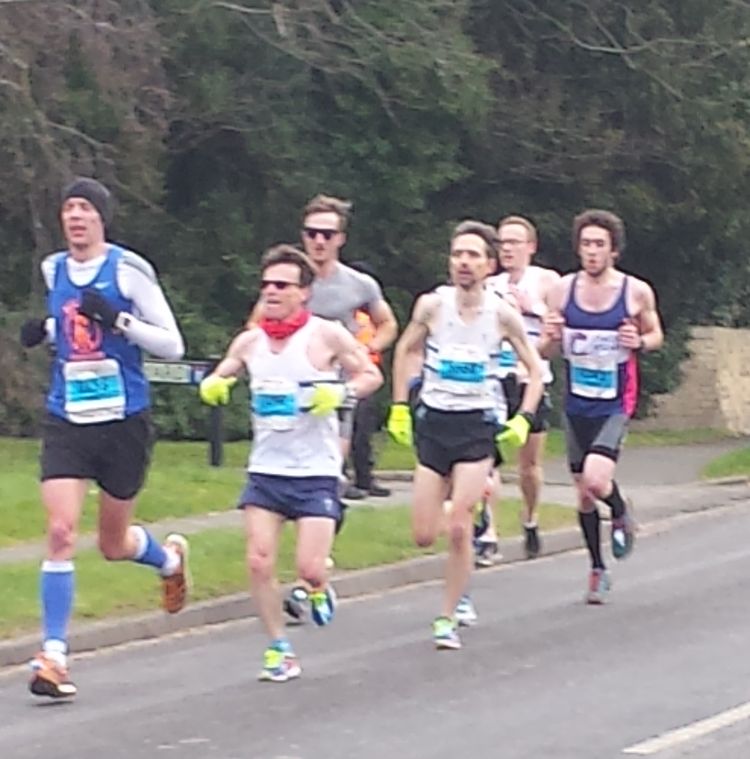 It started to get harder on the more twisty sections through town and I was really hanging on for miles 11 and 12. Luckily my buddy was running the race as a progression run and had joined me from behind at this point.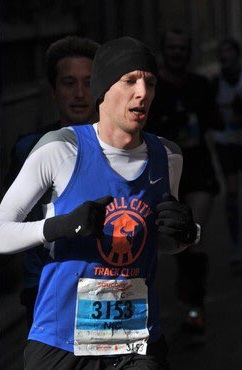 With some robust encouragement I got it together for the final mile and even managed a limp finishing sprint. Home in 1:17:45 (a 5:56 min/mile average), I had taken more than a minute off my previous best (set two years earlier on pan-flat course in perfect conditions). I was very happy indeed - don't I look it?

Thank you again, Ian, for your help getting me ready for and during this race. Mission #2 destroyed.

The final race in the series was the Dambuster Duathlon near Rutland Water - a World Championship qualifier for 2016. I had been having second thoughts about even travelling to this one, as there was snow forecast for the morning of the race... but there I was, driving up the A1 at 6:00AM in the morning into a flurry of sleet. The first run was a revelation - I kept checking my watch as I could not believe how comfortably I was holding sub 5:45 pace. I think I took 5km at ~17:35, likely a new 'best' for that distance. Had the course not been about 150 metres short, I'm pretty sure I'd have run a 10k 'best' too (even after forcibly throttling back for the final two miles to prepare for the bike). Again my bike was disappointing - I did allow the conditions, wet roads and near freezing temperature (although there was no sign of any ice), to get to me a bit.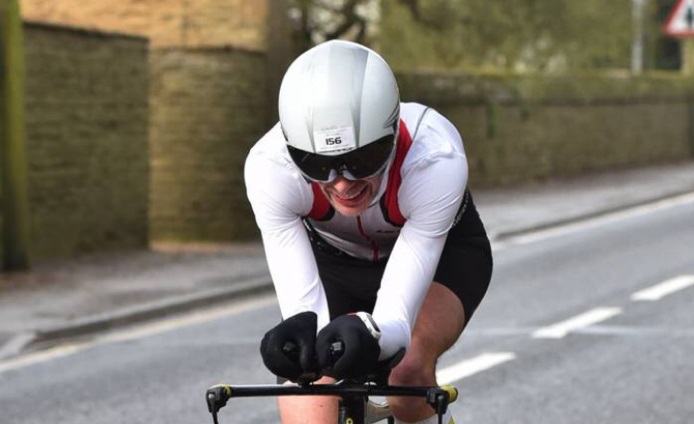 I wasn't as aggressive as I need to be and kept it pretty steady. A minute quicker would have made a big difference in the end result. My second run was again a positive experience - I chased down several runners and finished strongly for 16th place overall and that all important 4th place in my age group. Good enough to ensure World Championship qualification for 2016. Mission #3 clear.

With those three results I now have a lot of confidence in my running form ahead of my primary Team GB target - the standard distance European Duathlon Age Group championships in Kalkar Germany. I also have 6 weeks to get my biking form up to scratch ahead of the event, something I know I can improve on. I also have the luxury of three further qualifications now in the bag: standard distance World Championships in Spain, long course Europeans in Copenhagen (plus the Worlds in Zofingen if I'm crazy enough to apply again) and the 2017 European Championship qualification earned at Grafham. I'm certainly not going to race all of these events but it is nice to have made the required standards and to have a choice of opportunities!

So, all in all it has been a very successful start to the year. The best news is that I am still enjoying it all more than ever.

Thanks Profile Protein for the continued support!

Thanks for reading

Nic